Multiplayer - View Mode
Multiplayer mode currently allows users to view the live actions and the perspective of the editor.
Live Site Plan Sharing
See which users are currently present in the scenario site plan at the top of the viewer
As a viewer, see changes as they are made on the site plan
Follow the perspective of the user currently editing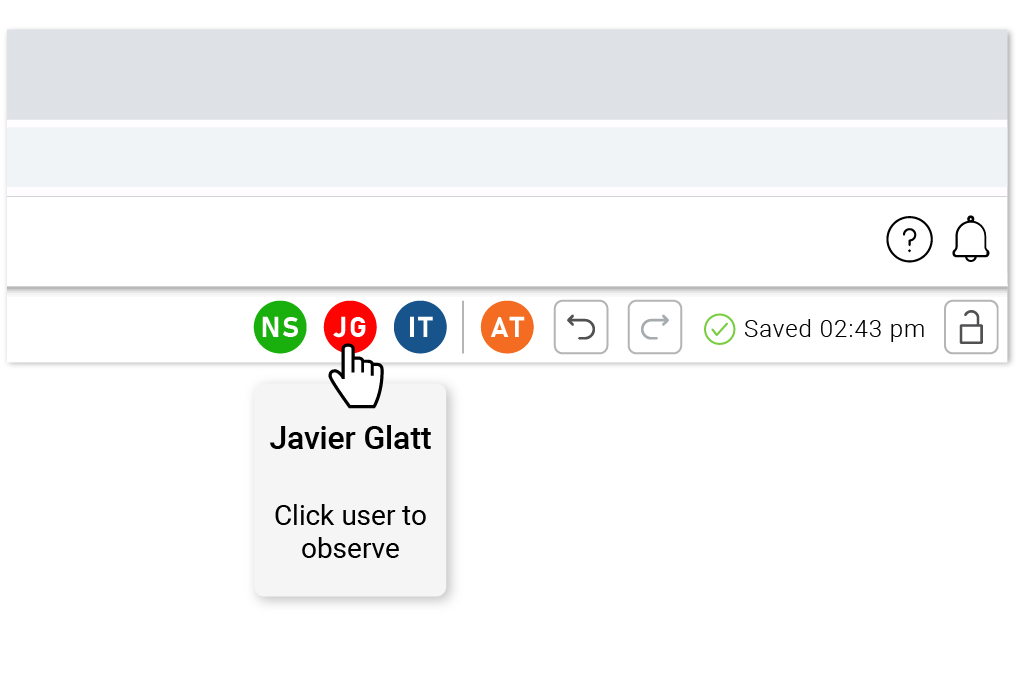 To follow the editors' perspective:
Click their User Icon to observe
A pop-up message and colored viewer border will notify that you are observing the users' perspective
Watch as the user navigates the site and milestones -
Selected objects will also be highlighted for the viewer
Changes will be shown after the editor has confirmed the change
Click the cross on the pop-up to exit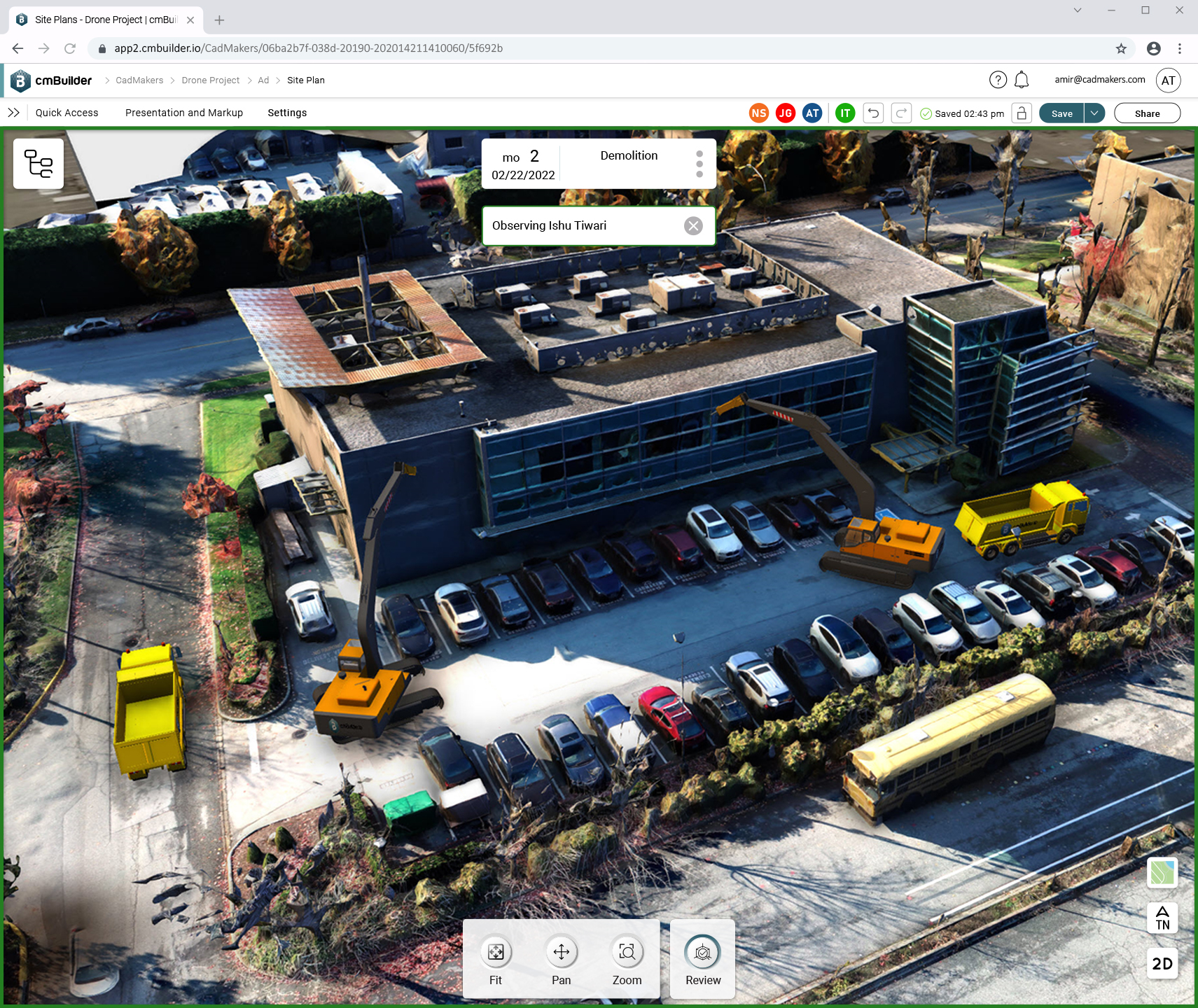 Note: The viewer cannot see the editing functions; however, they will see the change once it has been confirmed.
This is just the beginning...
The multiplayer feature currently allows viewing only; however, we are listening to our users and this is just the first step in enabling cross-team collaboration and feedback.
In future iterations, this feature will allow:
Multiplayer edit mode
Commenting & Feedback functionality
Give Feedback - Help us improve this feature
We are currently improving this feature and would love to hear your feedback if you have any suggestions.
Get in touch:
Email us at support@cmbuilder.io
From 'Contact Us' under the help icon
Submit a feature request under the help icon