The Lasso Selection feature allows users to multi-select parts of imported models and surrounding buildings in the site plan.
Lasso Select Building Model
Click on the 3D model prior to lasso selection to filter out the surrounding buildings in the selection
Hold the Ctrl key
Click and hold the left mouse button
Drag a box around the building elements you want to select
Repeat while still holding Ctrl to make multiple selections
Tips:
Either use the selection filtering described in Step 1. or, temporarily hide surrounding buildings for an unobstructed view of the model
Use the Orthographic view setting to get a 2D perspective of the building - making it easier to select levels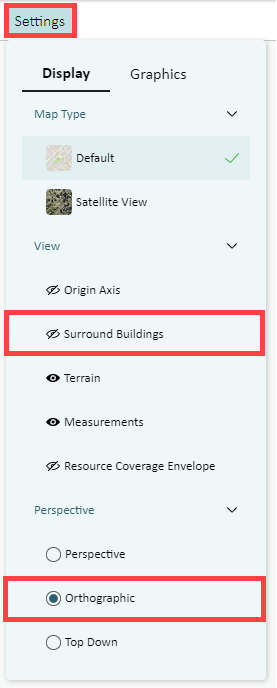 Lasso Select Surrounding Buildings
Perform the same steps described above focusing on the surrounding buildings
To filter out 3D model elements, pre-select a surrounding building prior to lasso selection, or for an unobstructed view, temporarily hide the imported building model
Hiding Selection
There are a few options to hide the building elements once selected:
Right-click on selection, and click Hide selection
Use the key shortcut of Ctrl + ~
Hide selected elements or buildings from the model tree browser
Note: The selection shown in the tree is only shown for parts, not parents. So, if building model elements are housed in parent folders, it may be necessary to use the Expand All option.