This role is automatically assigned to the user who who created the initial company profile in cmBuilder.
Transferring Company Owner Roles
Step-by-Step Instructions:
1. Click on the three dots menu next to the user subscription list.
2. Click on the "Transfer Company Owner role" option.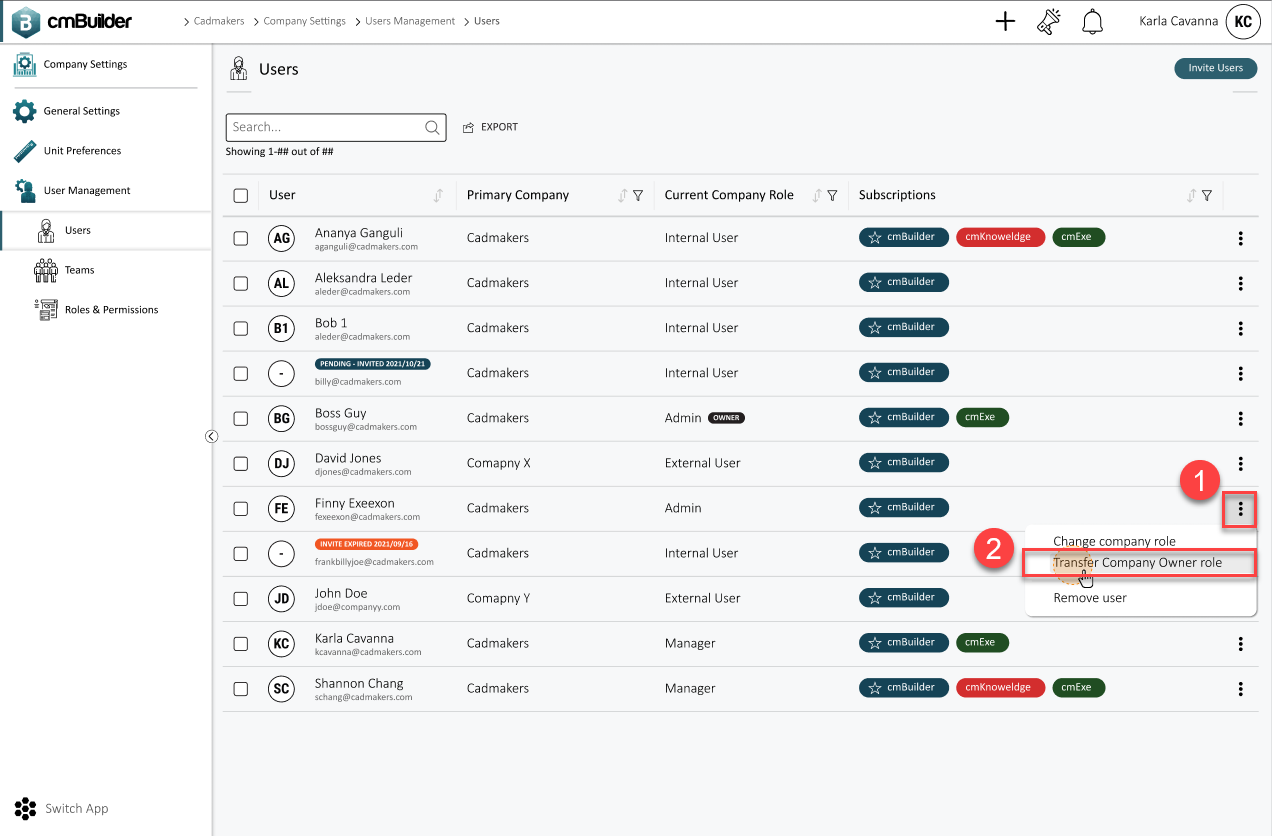 3. Click "Yes, Transfer Ownership" to transfer company owner role.
Notes:
When someone is assigned as the company owner, it automatically makes them an admin in the company.
Company owner can't be removed until they transfer their ownership role.