cmBuilder is a fully web-based, site logistics and pre-construction planning tool for Project Managers, Contractors, Estimators, Developers, Superintendents, and other construction professionals.
In this introductory guide, learn how to get started using cmBuilder, from creating a project to sharing a detailed presentation with stakeholders.
________________________________________________________
Before you get started
Get an introduction to cmBuilder by booking a session with our team or self direct your learning by watching the tutorial videos.
Check system and browser requirements:
cmBuilder should run on most modern PC's; however, please be aware of the following operating specifications: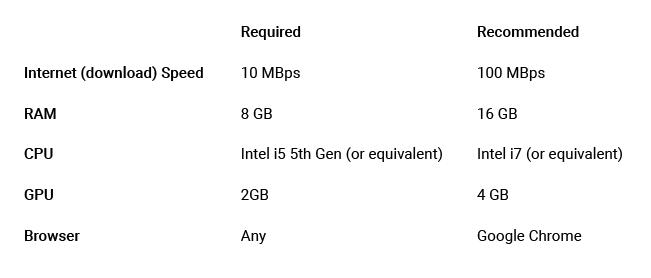 Gather project resources:
When setting up a project in cmBuilder, there are three main external inputs to consider:
Schedule: You can manually create simulation milestones or import a schedule file from MS Project or Primavera P6 for automatic milestone creation. Supported file types include:
Microsoft Project: .mpx, .mpp, .mpd, .xml
Primavera P6: .xer, .xml
Asta / Powerproject: .pp, .xml
Excel and others: .csv, .prx, .stx, .pep, .pod, .fts, .gan, .ppx, .plf, .cdpx, .sp, .gan, .sdef, .schedule_grid, .pc
3D Building Models: You can either use the built-in massing tool for building representation or import a 3D model in IFC, FBX, or STP file format. It's possible to import multiple 3D model files in a single project, where each file can be up to 1.5 GB. The recommended file type and size is IFC 2*3 (<500 MB).

Drawings: You can upload site layout or plan drawings to overlay or project onto the map tile using PDF, JPEG, JPG, or PNG formats. Additionally, you can import external satellite or orthomosaic images using the drawing overlay tool.
Bonus: You can also import a single mesh file in GLB format. This feature allows you to import drone scans, your own resource models, and terrain meshes. The map terrain in cmBuilder will drape to the imported mesh that you upload.
________________________________________________________
Support and training
All support and training is included in all cmBuilder subscriptions, free of charge.
If you need additional support please reach out at anytime, by clicking in the help icon from within the cmBuilder platform, followed by the "Let's chat!" button.